Celebrating Family Stories Month with BelGioioso Cheese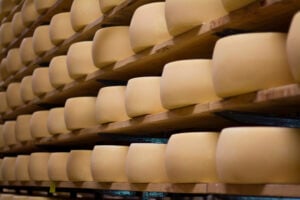 In addition to dough-making, cheese-making and educating students on cheese products are integral parts of our curriculum. Our teachers, students, alumni, and partners all need to identify readily available quality ingredients that will help them to elevate and innovate their pizza recipes. In addition, November 3 is both National and World Sandwich Day which celebrates another street food classic that goes hand in hand with pizza and requires top-shelf cheese.
November is National Fun with Fondue Month, and holiday cheese boards, charcuterie platters and antipasti all benefit from artisan Italian cheeses. Some of our restaurant partners and alumni even repurpose their pizza ingredients and toppings into appetizers, fondue, and sandwiches on their menus. Did you know that 80% of consumers wish their local pizzerias would offer more premium, innovative toppings? BelGioioso Cheeses are all natural, gluten free and crafted from rBST-free milk.
We are proud to partner with BelGioioso who offers a "one-stop-shop" of high quality, artisan Italian cheese which help upgrade menus and make our clients' dishes stand out with their guests. Their award-winning brand includes an array of cheeses perfect for pizzas, appetizers and sandwiches including: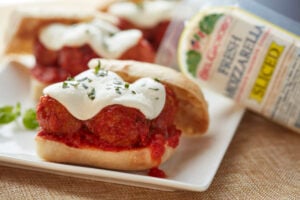 American Grana® – Extra Aged Parmesan cheese with a deep, sweet and nutty flavor
Asiago – Firm cheese with a sweet, nutty flavor
Asiago Fresco™ – A softer and creamier Asiago cheese with a mild, sweet flavor
Auribella® – Firm cheese with a full, sharp flavor
Burrata – Fresh Mozzarella filled with shreds of mozzarella soaked in cream
Crumbly Gorgonzola – Italian Blue Cheese
Fontina – Soft cheese with a sweet, buttery flavor
Fresh Mozzarella – Soft cheese with a delicate, milky flavor
Fresh Mozzarella, Prosciutto and Basil Roll – Fresh Mozzarella rolled with the finest prosciutto and fresh basil
Smoked Fresh Mozzarella – Smoked with natural hickory
Unwrap & Roll® – Sheet of Fresh Mozzarella
Kasseri – Firm, slightly crumbly cheese with a full, sharp flavor
Mascarpone – Fresh, soft cheese with a sweet, creamy flavor
Parmesan – Hard table cheese with a full, nutty flavor
Provolone – Mild, Medium Sharp and Extra Sharp classic Italian Provolone
Ricotta con Latte® – Soft, fresh cheese with a creamy, mild and clean flavor
Ricotta Salata ("The Italian Feta®") – Crumbly cheese with a milky flavor and a hint of salt
Romano – Hard cheese with a robust flavor
Snacking Cheese – Convenient, individual snack-size portions
Specialty Blends – Flavorful combinations of award-winning BelGioioso cheeses
Stracciatella – Burrata's creamy filling of shreds of Mozzarella soaked in sweet cream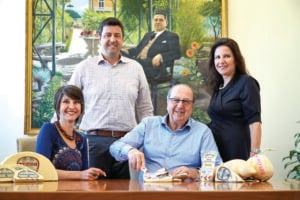 Bel Gioioso also offers a list of Artisan Cheeses which can be accessed here.
The BelGioioso story began over a century ago when the great-grandfather of BelGioioso President, Errico Auricchio, founded a cheese company based on a philosophy of excellence. In 1979, Errico moved his family from Italy to America with the goal of continuing his great-grandfather's legacy. He wanted to craft the best Italian cheeses in the United States. It was in Wisconsin, "America's Dairyland", that he found the dedicated farmers and abundant green pastures and corn fields that produce superior milk. Wisconsin milk was and still is simply unbeatable.
In addition to his immediate family, Errico also brought with him two master cheesemakers, Mauro and Gianni. Together, Errico, Mauro & Gianni began by making cheeses familiar to American consumers such as Provolone, Parmesan and Romano. Over time, they introduced cheeses previously unknown in America. Mascarpone, CreamyGorg®, Italico® and American Grana® have now become favorites.
Today, BelGioioso manufactures, ages, packages and ships over twenty-five varieties of specialty cheese with new cheeses continuously in development. Their commitment to quality and craftmanship is echoed in each bite of their flavorful cheese. No matter which meals you are serving or recipes you are creating this holiday season, there is a BelGioioso cheese to complement it. Click here to access their mouthwatering recipes.