Flour Power: Choose the Best in 2022
Water and flour are two ingredients which are capable of opening entire worlds of culinary creativity. January is National Baking Month, and it's the perfect time for us to share some simple strategies for better baked goods – both at home and in businesses. If you want to up your baking game this year, having the best flour for each specific recipe will help to set you up for success.
Our partner Antimo Caputo, offers a different types of premium flour to suit all of our baking needs.
According to Statista, 268.62 million Americans used flour in 2020 alone. Not all flour, of course, is created equal. Purchasing the best flour for your recipes is a powerful step towards baking success.
Antimo Caputo is a one-stop shop for all. Whether you're a business seeking the best quality ingredients to offer to your clientele or a passionate home cook looking for new ways to achieve restaurant quality results at home, there are several types of flours that can help you achieve your goals.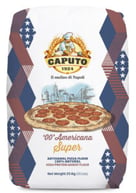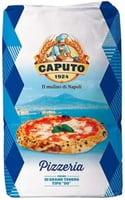 Known most for their classic 00 flour which became widely available in the US years ago, the famous Neapolitan company, Antimo Caputo, was founded in 1924. Their flours are dedicated to cooking enthusiasts, restaurateurs, and all those who love to express their creativity in the kitchen and delight the palate with recipes that showcase unique and genuine flavors. Antimo Caputo chooses only the best quality grain and mills them to perfection to ensure that both their products intended for domestic and professional use yield the best results.
Avid home bakers can enjoy the same quality ingredients that professionals use to elevate their baking all year long. From Chefs' Selection flour to 00 flour for making breads with a light crumb, gluten free flour, pasta flour, pastry flour, and semolina flour, type 1 flour, Pizzeria flour (perfect for making classic Neapolitan pizza), and much more.
Looking for top-shelf Italian flour for your restaurant, pizzeria, or bakery? Masters in the art of baking can rely on Antimo Caputo's professional selection dazzling variety of fantastic options available in up to 25kg sacs. 00 Americana, A metro (perfect for New York, Chicago, and Roman pizza), Biologica (organic), Classica (for soft doughs that retain light color and flavor while baking) Sacco Rosso (perfect for long fermentation pizza recipes) are a few of the options available to professional bakers (in addition to the ones offered in domestic sizes. Check out last month's post to get additional information on pizza flour here.
Learn more about Antimo Caputo's history and access their extensive recipe collection for inspiration in English and Italian at www.mulinocaputo.it.
To find Caputo flour in the USA, please contact inquiries@orlandofoods.com or visit www.orlandofoods.com.