How to Create Game-Changing Gourmet Pizzas
National Culinary Arts Month is the perfect time to step up your gourmet pizza game! Here at the Pizza University and Culinary Arts Center, we pride ourselves on offering intensive pizza courses designed to guide restaurant owners, caterers, and other aspiring pizzaioli to cultivate the absolute best pizza making practices. We believe that "la pizza unisce," meaning that pizza unites people. In addition to offering courses and events featuring authentic Neapolitan, Neo-Neapolitan, New York, California, Chicago, and Detroit-Style pizzas…we also share secrets to great gourmet global pizzas as well.
The idea began when we hosted a Gourmet Global Pizza Party with Les Dames d'Escoffier's DC Chapter. Attendees were enamored by the Peking Duck Pizza – a Chinese-inspired dish created by Les Dames DC's past President Janet Yu of Hollywood East Cafe. Our very own Giulio Adriani dazzled guests by topping his signature dough with thinly sliced smoked salmon, mascarpone cheese, and caviar. Our resident chef, Felice Colucci created scores of gourmet pizzas using exceptional products from Menu.
Menu is a company known for its semi-finished, value-added Italian focused products which are made by chefs for chefs. Our Chef Felice Colucci enjoys using all of Menu's products on his pizzas and especially appreciates their eggplant and grilled mushrooms for adding a delicious and nutritious touch to his creations. Menu's corporate chef, Maurizio often consults with clientele on pizza ideations and recipe applications.
According to Dominick Solazzo, Business Development Coordinator for the Atalanta Corporation, Menu is a "one-stop shop for businesses developing a pantry." Since their corporation represents 2/3 of the foodservice market in Italy, Menu has got providing premium, upscale, and artisanal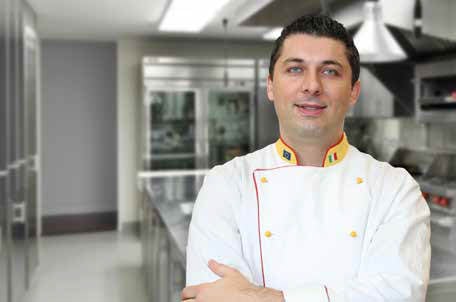 products to pizzerias and all types of restaurants down to a science. Dominick stated that what makes the collaboration between the Pizza University & Culinary Arts Center and Menu so strong is how it has made "their products accessible to all of the partners of the Pizza University."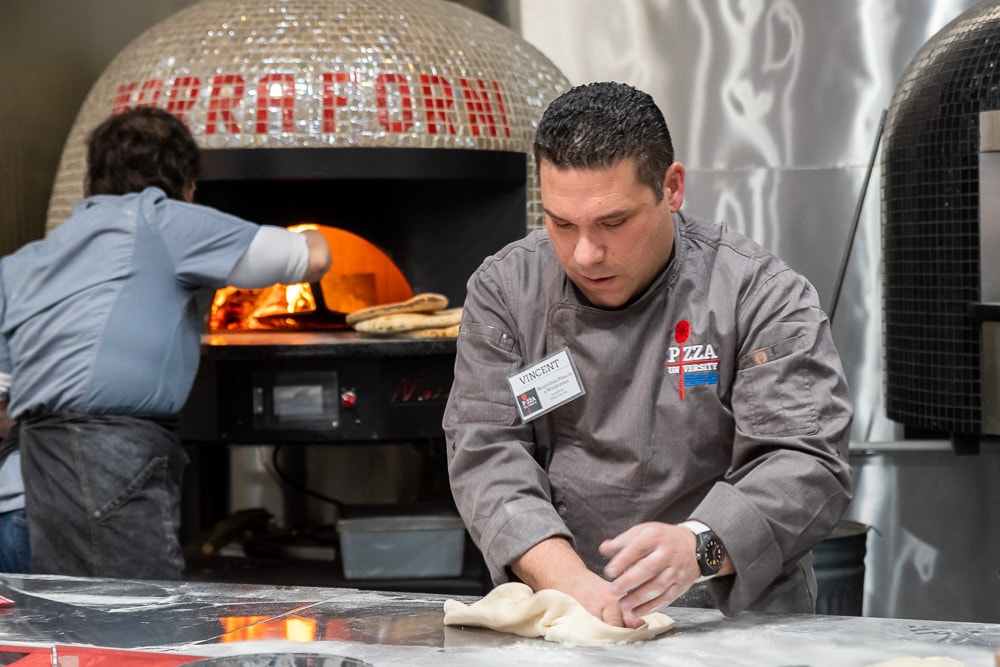 Family owned and operated since 1932 outside of Modena, Italy, Menu consistently delivers ingredients which save time and ensure consistency without compromising quality. Their authentic ingredients are labeled Non-GMO, Vegan, Vegetarian, Gluten Free, and BPA Free. One of our favorite features about Menu's products is that they only source their ingredients once a year – when they are at their peak – in order to ensure the highest possible quality. We asked Menu for some gourmet pizza-making product inspiration, and this is how they responded….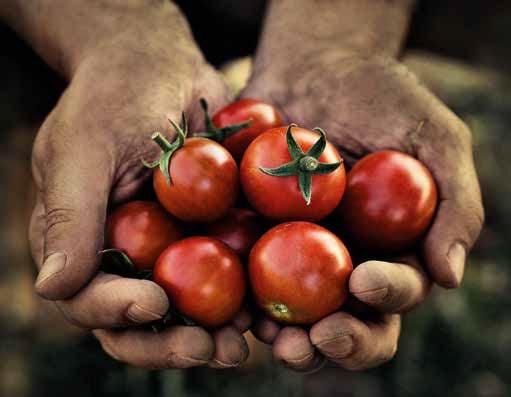 Top 5 Gourmet Pizza and Beyond Ingredients from Menu
1. Dorati – Semi Dried Cherry Tomatoes- FABI 2018 Award-Winner (Ata Item # 050787)
APPLICATION: Garnish Pizza, Burrata, Pasta dishes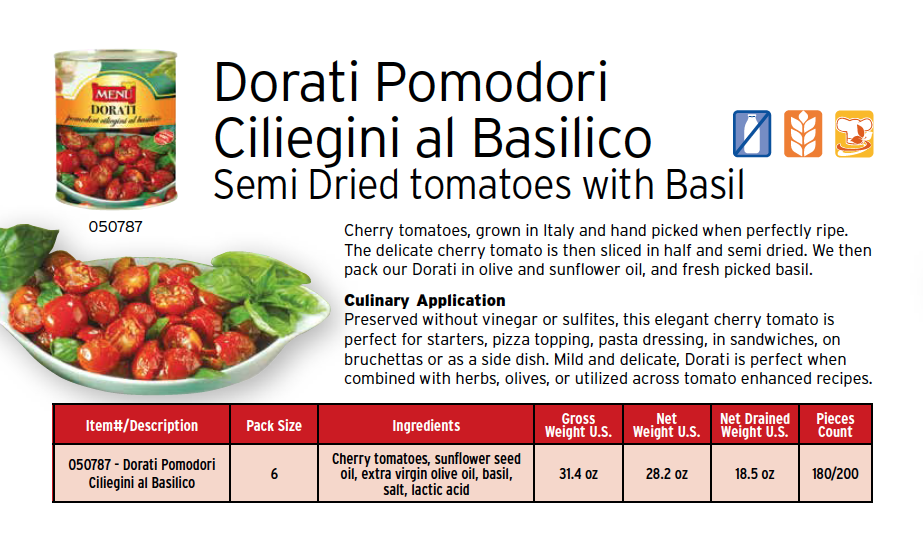 2. Fully Prepared Pizza Sauce– Non-GMO tomatoes, seasonally harvested (Ata Item # 053642)
APPLICATION: Simple Base Sauce for Pizza
3. Mushroom Truffle Cream (Ata Item # 055914)
APPLICATION: Great Base for Bold Flavor White Pizzas
4. Porcini Boschetto – Sliced Porcini Mushrooms with Oil & Herbs (Ata Item # 055913)
APPLICATION: Pizza, Pasta, Risotto, etc
5. Soleggiati – Semi "Sun Kissed" Tomatoes (Ata Item # 051388)
APPLICATION: Garnish Pizza, Burrata, Pasta dishes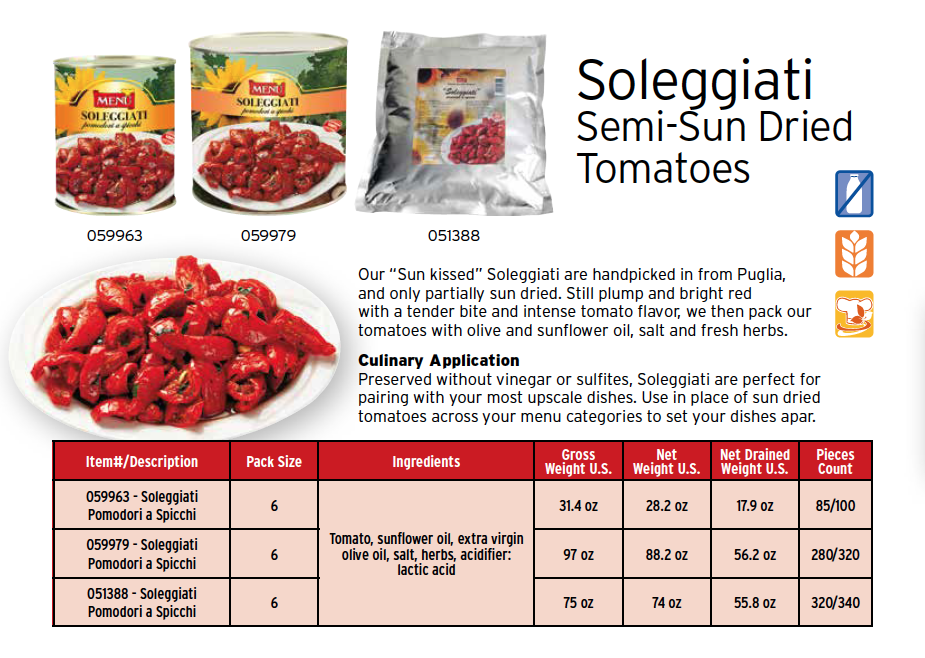 For more mouthwatering ways to enjoy Menu's products, see their recipes here.