The Best Solution EVER for Pizza Education
Happy #NationalPizzaPartyDay and welcome to the Pizza University & Culinary Arts Center blog! Our mission is to offer the most comprehensive pizza-making and business operation information in the industry. Authentic, artisan pizza-making combines science, artistry, technique, knowledge, passion, operational skills, and a commitment to centuries-old traditions. Successful pizza-business management requires all of the above in addition to savvy strategies and tips from industry experts. Whether you're an amateur baker, an aspiring pizzaiolo, or interested in opening a pizzeria, both our blog and our school, offer a one-stop solution for your needs! Here is look at a few of our recent events….
Some of the Pizza University & Culinary Arts Center's star-studded team including Felice Colucci, Giulio Adriani and Antonio Langone are currently celebrating #NationalPizzaPartyDay at the National Restaurant Show in Chicago where they are offering a class on the Bellavita Main Stage! Follow us on our Facebook and Instagram accounts for full coverage of their events.
Our newly opened school hosted the Pizza Olympics and offers a wide range of courses including Gluten Free Master Classes for professionals and Smithsonian Associates programs for recreational bakers. Prior to the opening of Pizza University, anyone who desired to be a certified pizzaiolo, wanted to attend a Master Class in specialty baking, learn from industry celebrities, or open an authentic, pizzeria would need to spend years in Italy to gain the knowledge and experience it takes to run a successful pizza business. Nowadays, however, things have changed. Within the course of a few months' time, those learning to increase their knowledge have the opportunity to learn the widest range of topics from the world's best instructors – all in one place.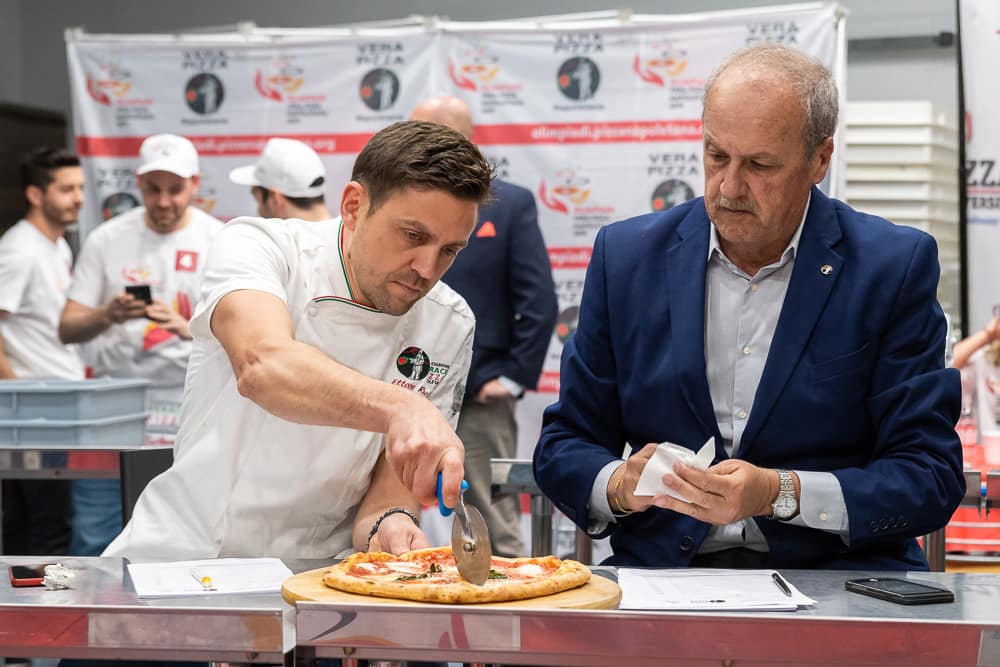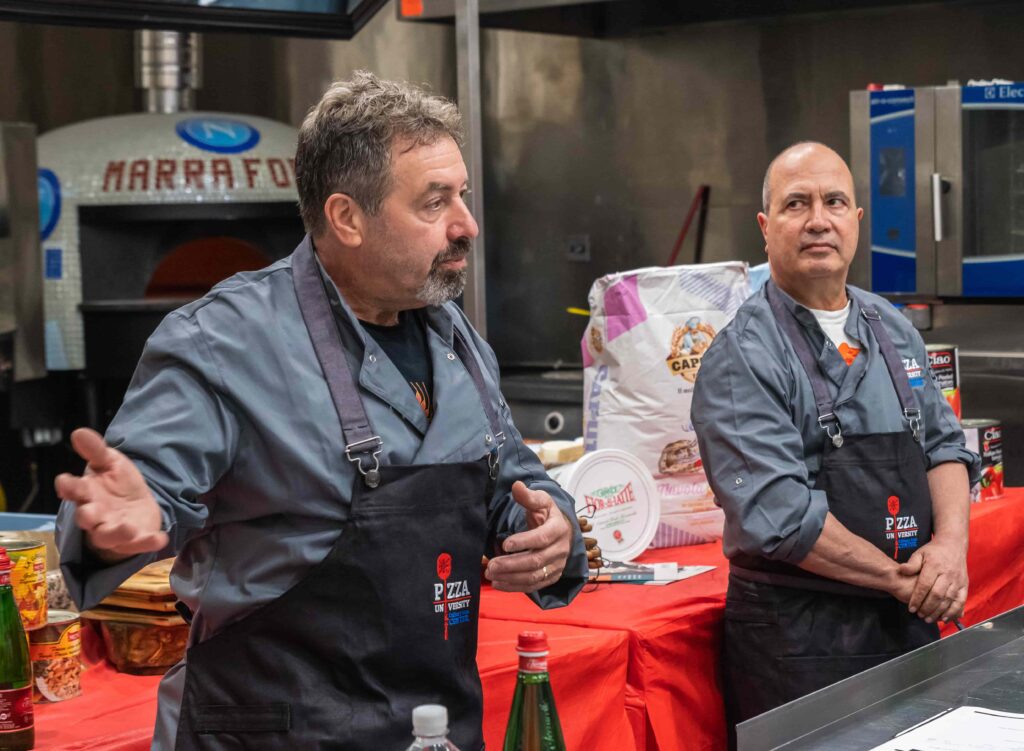 One of the Pizza University and Culinary Arts Center's most unique courses, which truly fills a void in the industry, is taught by an instructor who appeared on Food Network's "All-Pizza Chopped" episode alongside Giulio Adriani. Guinness World Record holder, pizza champion, and pizzeria owner John Arena teaches "Start Smart: The Fundamentals of Opening and Operating a Pizzeria." The course is co-taught by Certified Pizzaiolo Jonathan Goldsmith who is the owner of Chicago's celebrated Spacca Napoli. The three-day intensive course is perfect for an aspiring amateur or a pizzeria owner/operator in the first two-years of business who wants to be prepared and avoid the pitfalls that could de-rail the success of their pizzeria.
In addition to professional classes, The Pizza University & Culinary Arts Center is proud to have hosted the "Olympic Games Vera Pizza Napoletana 2019's "Under 35 East Coast Selection" on April 15, 2019. The completion was open to all pizza makers under 35 years old. Those with the best Marinara and Margherita pizzas were chosen to participate in the final games in Naples, Italy in July.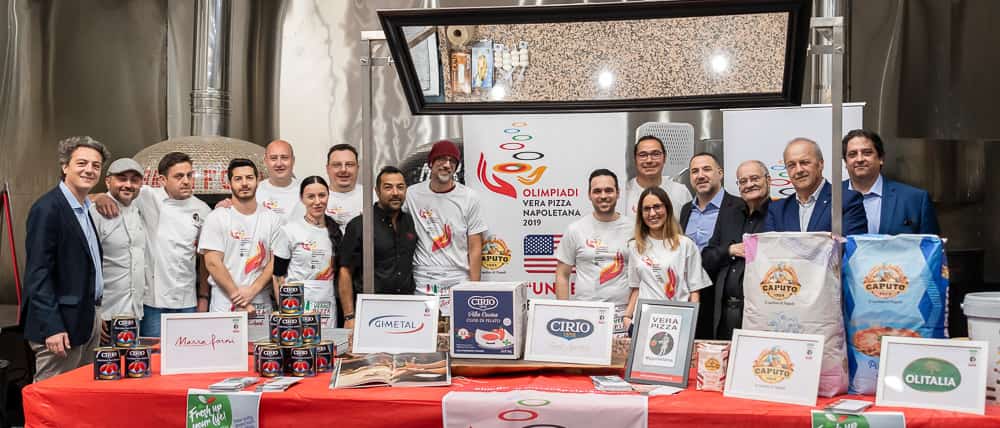 Many legends in the industry have left their pizza empires in Naples, Italy to teach at the Pizza University. Dubbed the "Master of Pizza Napoletana" by the Michelin Guide, Chef Enzo Coccia, author of "The Neapolitan Pizza, a Scientific Guide on Artisanal Pizza-Making", is a point of reference for Neapolitan handcrafted pizza. He taught a master class on the topic in March 2019. Antonio Starita, a third-generation pizza-maker (who was selected as lead delegate called on by the Vatican to present pizza to Pope John Paul II) and owner of one of Naples' oldest and most revered pizzerias also taught a very successful "Wood-Fired Neapolitan and Fried Pizza" Certification Class at the Pizza University.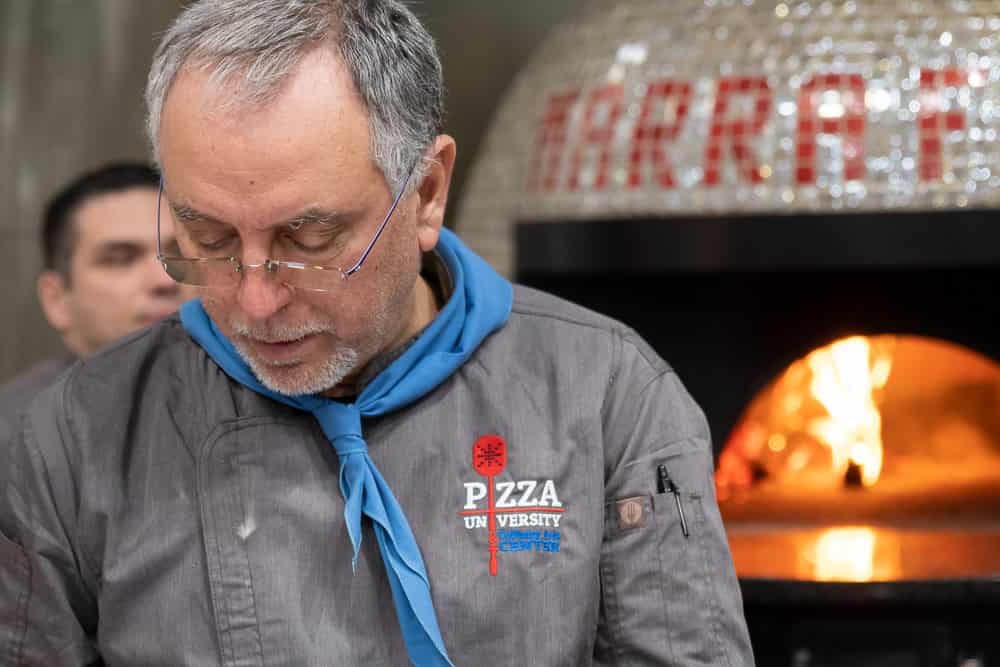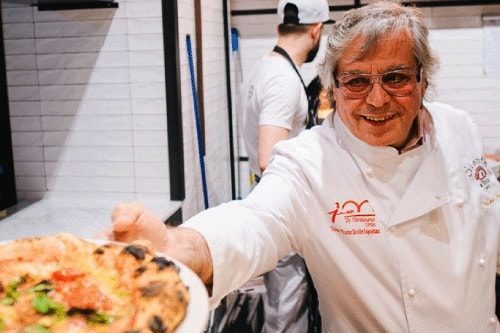 One of the Pizza University and Culinary Arts Center's most recent alumni, Matteo Venini, credits the school for helping him and his business partner, Antonio Matarazzo open Stellina, a new pizzeria in DC's Union Market which was just named "One of the Hottest 15 Restaurants in DC". Stay tuned for more on the secrets to Stellina's success in our next post on May 31!