What You Didn't Know About Yeast
Discover the Difference that Saf-Pro Relax 200 Makes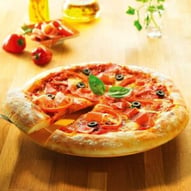 Did you know that one bread out of three worldwide is made with a Lesaffre product?
With 11,000 employees in 185 countries, Lesaffre is a reference company in the global baking industry. Focusing on their proven expertise in fermentation, along with safe-ethical products, nutrition and health, convenience, and cost optimization are their keys to success.
Lesaffre offers so much more than yeast – dough improvers, malt products, enzymes, sourdough, baking powder and artisan topping solutions are also part of their impressing product portfolio, and they also have an organic, non-GMO, and clean label version for each one of those. One particular product which we are especially fond of is their Deactivated Yeast Saf-Pro Relax 200. Here are the three main questions we get asked when using it:
WHAT IS DEACTIVATED YEAST?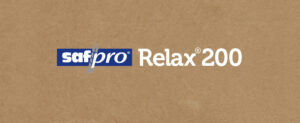 It's an all-natural ingredient that reduces mix times and dough temperatures, and creates a more extensible dough with improved machinability resulting in greater final products consistency. It consists of yeast cells that are no longer active so that oxidation is limited. Inactivated yeast can be added to baked goods to enhance a product's fermentation flavor. Because the ingredient functions as a reducing agent it can supplant L-cysteine hydrochloride use.
Ideal for pizzas, tortillas, baguettes, and laminated dough products such as croissants and Danish, Saf-Pro Deactivated Yeast Solutions offer supreme dough relaxation to reduce tearing and shrinkage while molding or sheeting dough.
WHAT ARE THE ADVANTAGES TO USING SAF-PRO® RELAX 200?
It has "high reducing power" which means that it:
Reduces tearing and shrinkage when molding or sheeting dough
Shortens the dough mix time by 15%
Using it also:
Enhances the final appearance of the end product
Improves crumb structure
Preserves the natural aromatic potential from fermentation while imparting no
off-flavors to the final product
Increases extensibility and reduces elasticity
Makes lamination easier during sheeting
WHAT IS SAF-PRO® RELAX 200 USED FOR?
When we introduce this product to students, we let them know that in addition to pizza crust, it is also recommended for laminated dough, puff pastries, mixes, pita bread, melba toast flat breads, baguettes, tortillas, cookies, breads, rolls, and crackers. Saf-Pro Reax 200 is Certified Non-GMO by Bio-Checked, Kosher Parve, and Halal. The suggested usage level is .05% to .5% based upon total flour weight, and this exceptional product can be purchased in 55.1 lb./25 kg or 44 lb./20kg packs.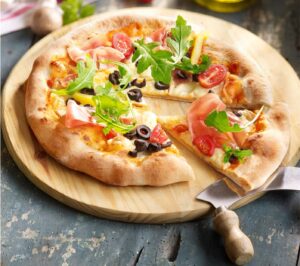 Lesaffre features a network of 50 innovative Baking Centers across the globe spanning five continents. Lesaffre & Red Star Baking Centers in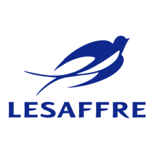 Milwaukee and Piscataway are staffed by knowledgeable, skilled master bakers, as well as food scientists, all who have extensive experience in commercial baking and are recognized leaders in their fields.
These unique facilities and Lesaffre's expert staff serve as valuable resources for the company, customers, and the baking industry.
To learn more about their Baking Centers and all Lesaffre products, click here.