How to Own a Pizzeria Like a Pro
According to our Co-Founder, Francesco Marra, the "Pizza University and Culinary Arts Center was created to become an educational partner to support the pizza industry. There are 70,000 pizzerias currently in the United States, and together they generate $50 billion in revenue." Unfortunately, he stated, "only 2 of every 10 pizzerias will remain open after the first two years of business." This scary statistic makes the need to share pizzeria success stories even greater – to ensure that everyone who opens does well, and prevent the tragedies from happening.
A few months ago we published a blog post called "How to Open a Pizzeria in 5 Easy Steps" One of our most popular posts to date featured our alumni, Matteo Venini, who credits the Pizza University & Culinary Arts Center for helping him and his business partner, Antonio Matarazzo, open Stellina, a new pizzeria which was recently named "One of the 15 Hottest Restaurants in DC" by Eater DC. The post whet many of our followers' entrepreneurial appetites, and many wanted to know more, in-depth information.
For that reason, we kicked off our first West Coast class with a Pizza Summit featuring some of the greatest minds in the pizza industry! On August 11th, 2019, a group of four amazing pizzeria owners and chefs came together to offer a free educational conference. The panel of experts included Executive Chef and Consultant Glenn Cybulski. Head Chef and Owner of 786 Degrees, Ali Haider, Founder of Slow Rise Pizza Co., Noel Brohner, and Co-Founder of the Pizza University, Francesco Marra. Some main takeaways were…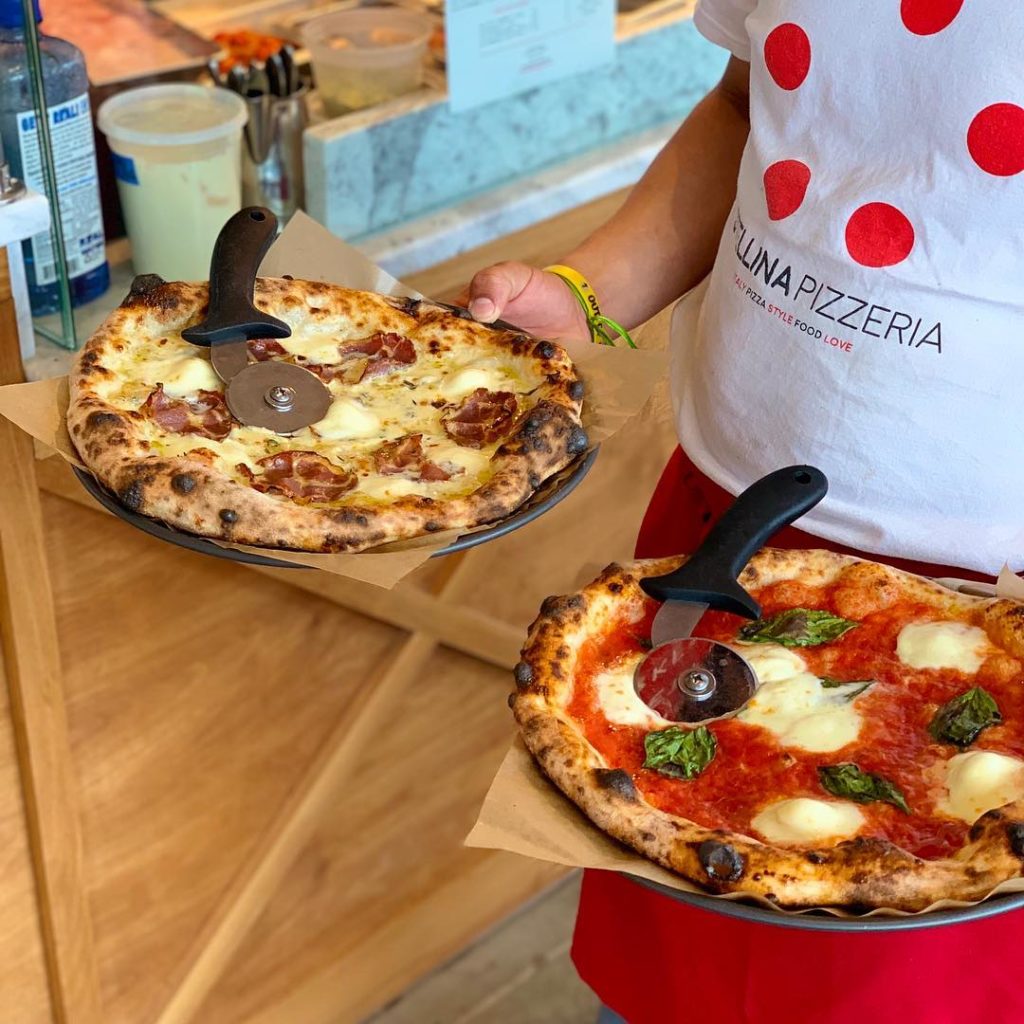 1. Crust is a Foundation
Glenn Cybulski explained that the base of your product – literally the pizza crust – is your business – so you need to protect and perfect it before thinking about other aspects of your new brand. Noel Brohner elaborated by saying that it is the quality and consistency of your dough that are crucial to your business. He urged attendees to develop a beautiful dough and then create a strategy to be able to make it perfectly and consistently.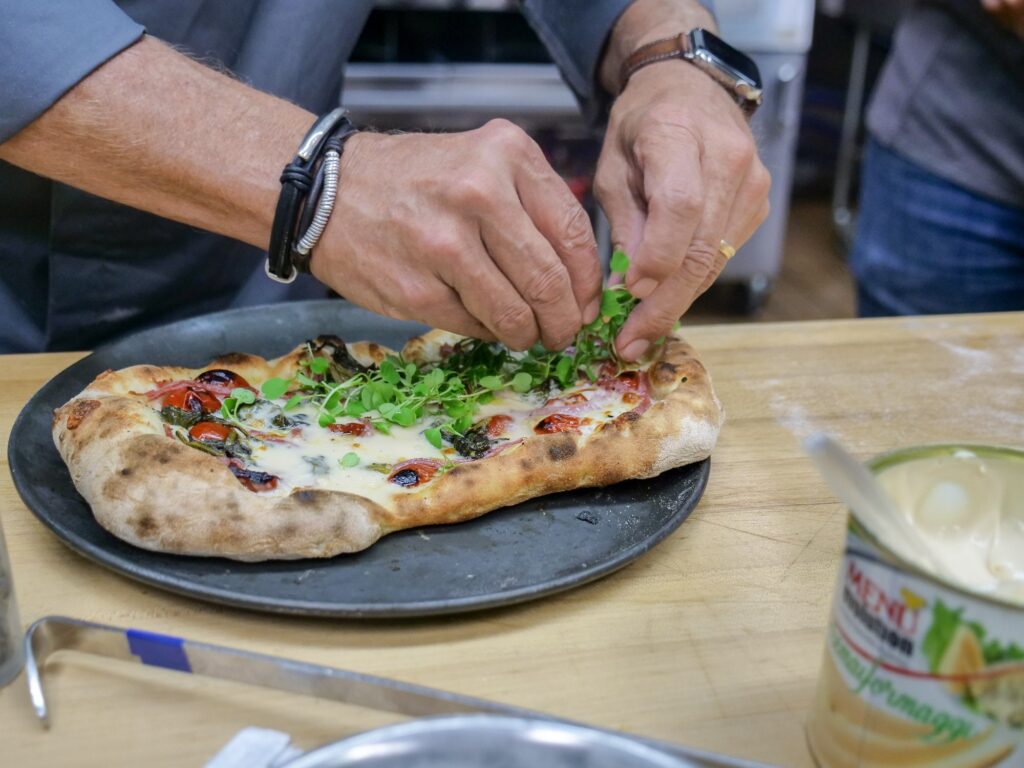 2. Know Yourself, Believe in Yourself, Be Confident
Chef/Owner Ali Haider urged the audience to take a look inward before opening a pizzeria. He said that knowing yourself, your work ethic, and your own style is crucial to becoming successful in the business. When asked about whether franchising was a good option, for example, Chef Ali said that if you are the type of person who likes to take risks and be in control, then an independent pizzeria would be better for you. If on the other hand, you need structure and support, a franchise might be a great option. When asked about financing, his advice was equally introspective – he advised only investing an amount of capital that you would be able to survive without. Once you know the concept, type of business, and amount of money to spend, Chef Ali urged attendees to stand behind the concept they started and believe in themselves.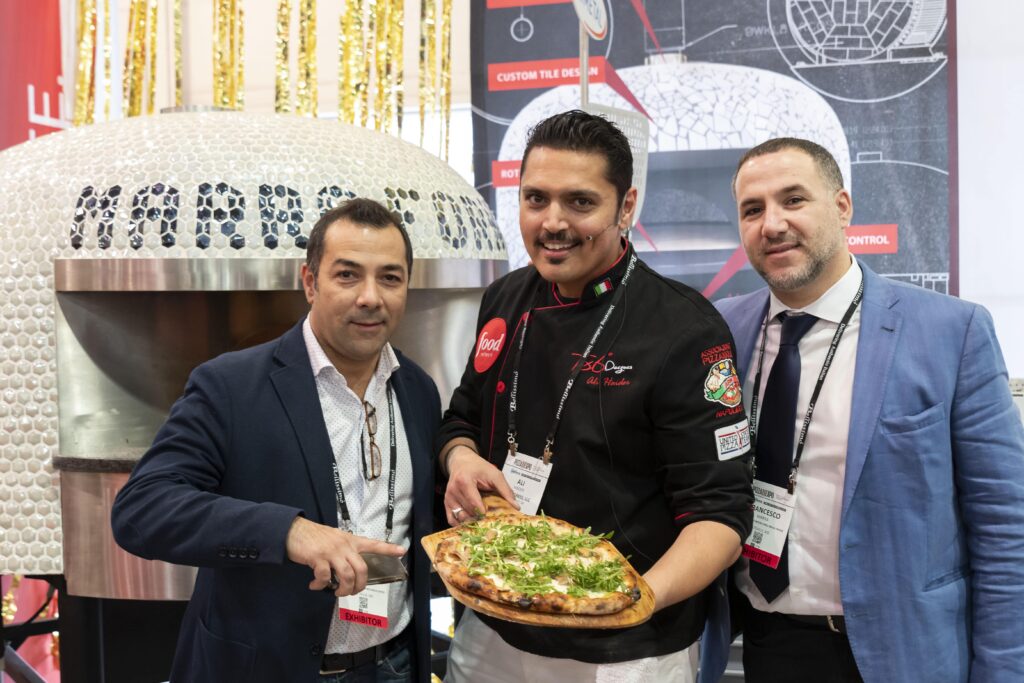 3. Know Your Numbers
Each speaker elaborated on the financial basics of the business. Chef Glenn shared that the cost of rent should be 7-10% of revenue. He urged attendees to control their Prime Costs – which is a combination of both food and labor costs. When discussing the importance of location, Chef Noel said that he doesn't believe in spending more than 6% on rent. While many restaurateurs try to keep labor costs down, the speakers really stressed the importance of keeping a good team. They suggested raising prices and charging as much as your customers are comfortable with paying in order to pay staff what they deserve.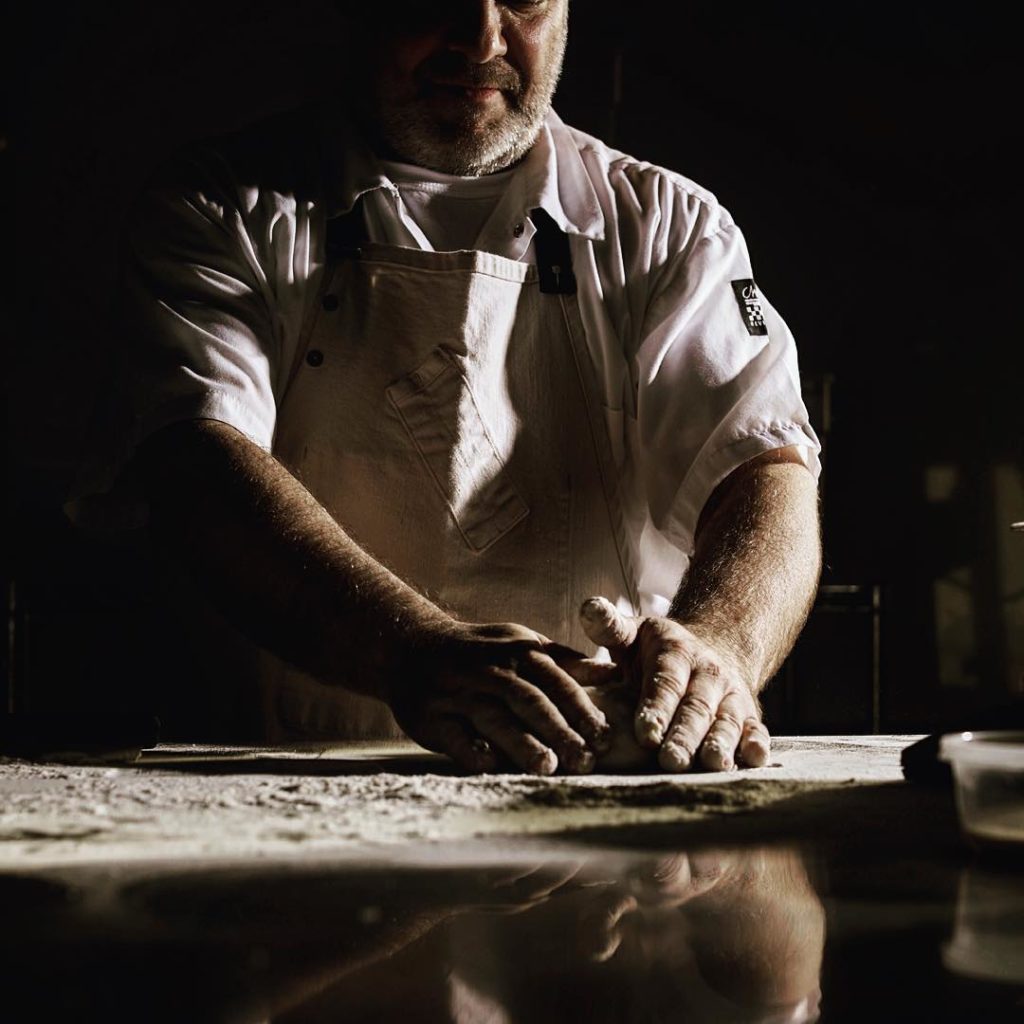 4. Location
The perfect location can be found by:
Researching real estate
Knowing the financial details of your business before making a decision
Fashioning a product so great, that it will become a destination for clients
Understand that location is one of the most important factors in getting people in the door
5. Hiring Help
These were the strategies given to create the best team and resources:
Don't be afraid to ask for help – Put your ego aside and some people will even help you for free
Hire people who know what you don't – We are all experts in different areas – make sure your weak areas are covered by savvy people who can perform those tasks for you
Marketing is everything – People can't come to your business if they don't know it exists. A marketing budget and talented professionals are essential to your business
6. Profitability
When asked what standard profits for a pizzeria should be, Chef Glenn reminded everyone to make sure that they are paying themselves a wage. He stated that 15-18% of the bottom line is an average revenue while Chef Ali stated that his profit range was between 22-27%.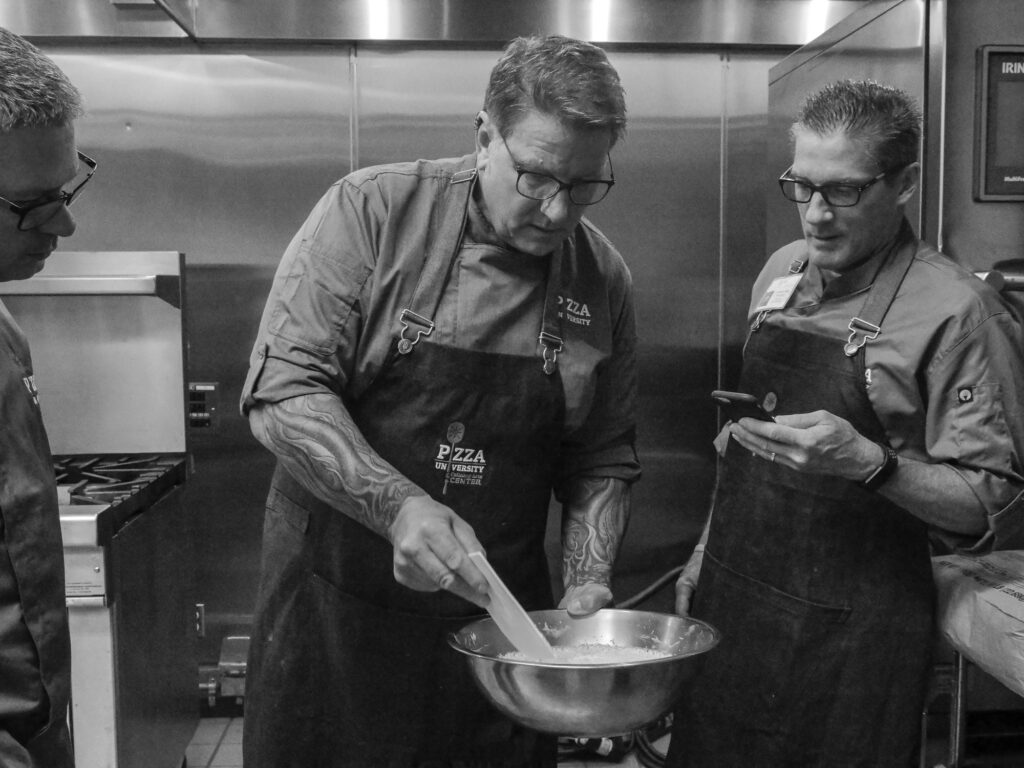 7. To Franchise or Not to Franchise?
The general consensus at the summit was that if pizzeria owners are independent, creative types who are not afraid of failure and are willing to do whatever it takes to succeed, then they should stick to independent concepts – or work very closely with the franchising company to ensure control and freedom-creating their own model if necessary. If however, someone needs more security to feel safe in their business and doesn't mind losing some decision-making power, franchises can be an excellent solution.
We would like to thank our team, guests, partners, and panelists for making the first Pizza Summit a success. You can check out a portion of the summit here on our Facebook page! We look forward to sharing more educational opportunities with you in the future.